Winter 2022
A New Scramble for Africa
For decades, Africa has been distorted by greed, power and the mismanagement of aid. In no place, perhaps, is this more obvious than in the landlocked Central African Republic (CAR), formerly the French colony of Ubangi-Chari.
It is a country rich in copper, gold, iron ore, uranium, oil and timber. Yet it is still bitterly poor, mired in conflict and one of Africa's most fragile states. More than 1.3 of its six million people are either internally displaced or refugees sheltering in neighbouring states. Yet, the last few years have seen it become central to President Vladimir Putin's ambitions to spread Russian influence in Africa in competition with the West and a rampant China.
According to a German foreign ministry report, Russia had concluded military cooperation agreements with 21 African countries between 2015 and 2020. Previously there were only four across the whole continent. The report also said Russia was ​"contractually assured" it would be ​"allowed to build military bases in six African countries – the CAR, Egypt, Eritrea, Madagascar, Mozambique and Sudan. Putin, it said, had made Africa a ​"top priority". This report preceded the Ukraine war, and there is little indication the Russian President has changed his mind.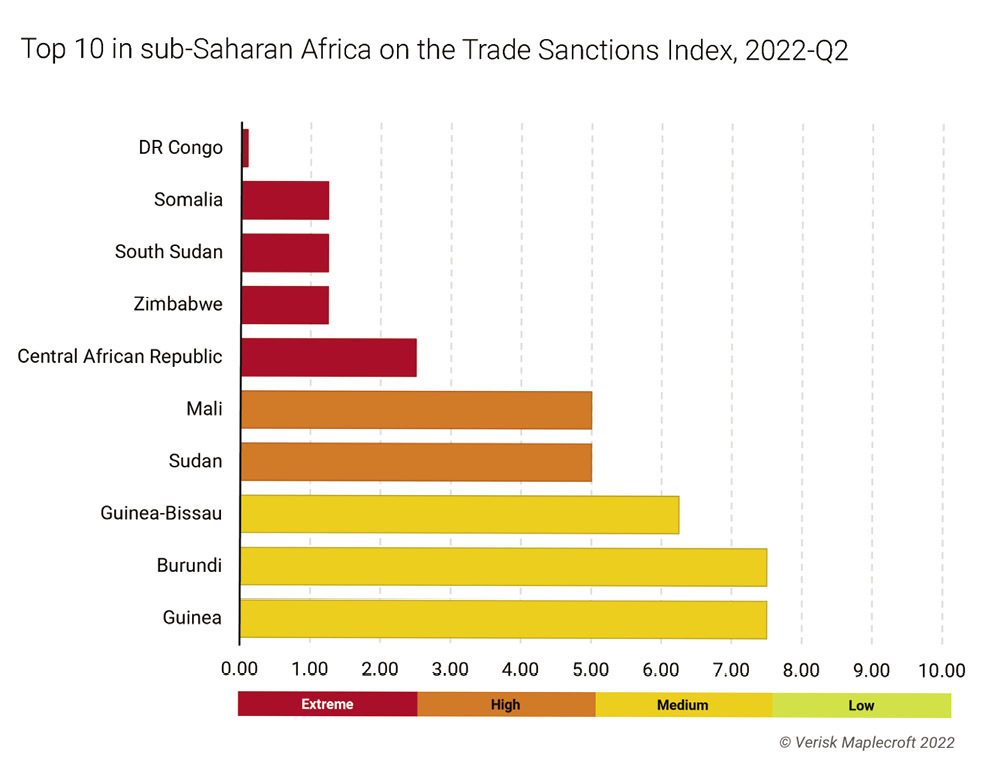 The principal instrument for Russia's engagement in the CAR and other African countries in its grip is the Wagner Group, the shadowy mercenary organisation founded by Yevgeny Prigozhin, a criminal turned Russian billionaire so closely linked to the Kremlin that he is sometimes known as Putin's chef.
Behind the scenes, the ever-active Prigozhin also oversees the Internet Research Agency, a troll factory based in St Petersburg that was implicated in meddling in 2016 US presidential election. It has maintained a malign role in Africa too.
After years of obfuscation and denial Prigozhin finally admitted in September 2022 that he was the founder of Wagner, despite Russian laws forbidding the existence of private military contractors. The ban is nothing more than a deliberate Kremlin ploy to provide plausible deniability: in every place where Wagner operates, be it Ukraine, Syria, Libya or Sub-Saharan Africa, its mercenaries are accused of committing atrocities against harmless civilians.
Mercenary soldiers have been part of Africa's history for decades. But Wagner has taken the familiar ​'dogs of war' concept to a sinister new level. It is believed to operate in various forms in at least 18 African states – with the CAR as its primary model. The country has become the testing ground for extending Russian influence in Africa.
A figure familiar with Wagner's creation is Eeben Barlow, one of the West's most famous mercenaries. Russia reached out to Barlow, a former lieutenant-colonel in the South African Defence Force and founder of Executive Outcomes (EO), for advice on creating Wagner.
His company was notorious for its involvement in the civil war in diamond-rich Sierra Leone in the 1990s and it ran military training missions for several African countries and surveillance for diamond miner De Beers.
Despite EO's successes Barlow dissolved the company in 1998 when the South African government made it illegal for domestic PMCs to work abroad without its official approval. In a surprise announcement two years ago, however, Barlow declared EO reborn. ​"Executive Outcomes will once again provide successful African solutions, by Africans, for African problems," he boasted.
The Russians approached Barlow in 2010, three years before Wagner's formation, inviting him to participate in the St Petersburg International Economic Forum where he gave a speech about cooperation between national armies and private military and security companies. One report of his visit says its main purpose was to give a closed-door presentation on PMCs to a delegation of the Russian General Staff who were interested in exploring the idea.
"Already then I said that private military companies from the West and the East will overrun Africa," says Barlow. ​"In both places there are people who are looking for power, influence and control over resources. That's exactly what happened."
It certainly has happened in the CAR in the manner Barlow predicted, though the PMC this time is Russian not Western. The country presented the perfect environment for Russia to exploit. It is synonymous with Africa's misery and mismanagement. Politically fragile while resource-rich, it had been torn apart by a brutal sectarian civil war beginning in 2013.
The army fell apart, militias and vigilantes claiming to protect Muslim and Christian communities multiplied with a barely existent state that incorporated a deadly mix of warlords, armed groups, criminal gangs and corrupt officials. With the very real threat of a genocide France, the CAR's historic protector, intervened militarily deploying hundreds of French troops in support of a large UN stabilisation mission.
The intervention succeeded in achieving enough stability for Faustin Touadéra, an academic and politician, to become president in democratic elections in 2016.
When France then began withdrawing its troops, claiming its mission had been accomplished, Russia swooped.
Touadéra gradually shifted the country's strategic alliance from France towards Russia, concluding a secret defence agreement with Moscow for arms and instructors whose official role was to train the national army. As part of the deal, Wagner and its affiliates were given access to the CAR's lucrative diamond and gold mines, while providing Touadéra with close protection from his enemies.
Relations between France and the CAR governments soured as it tilted further towards Russia. In 2021 France suspended financial support and military cooperation accusing Touadéra's government of failing to honour its political commitments to open dialogue with the opposition, detaining many and being complicit in a vicious anti-French disinformation campaign.
Wagner's military involvement started in 2018 with the arrival of a giant Russian Ilyushin-76 military transport plane at the capital Bangui's M'Poklo airport. It was the first of a number of shipments of weapons and equipment for a national army under-equipped and in a state of disarray.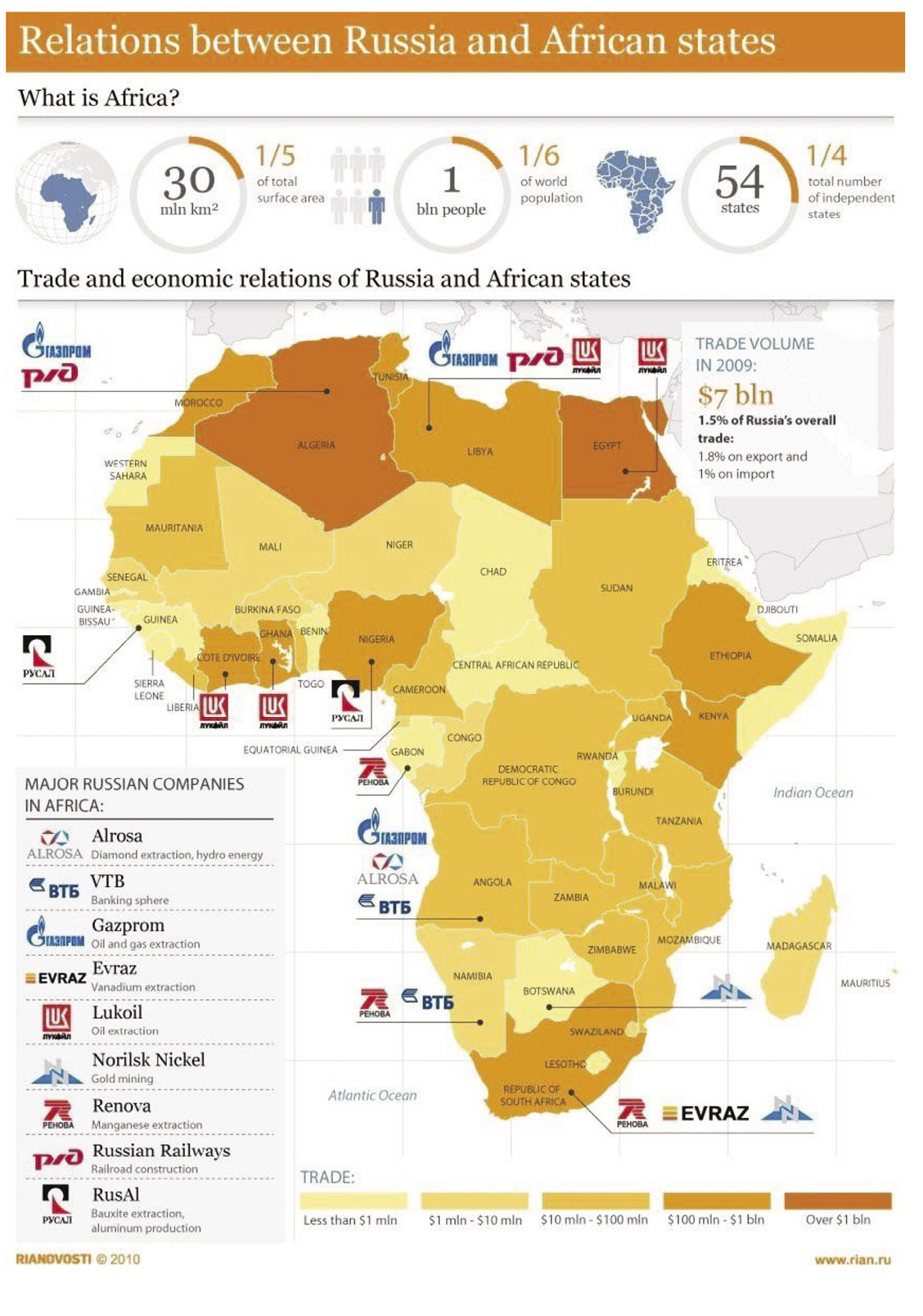 Hundreds of military instructors followed, a significant proportion being mercenaries mostly recruited from Russia but also from Syria, Libya and other Wagner-infested hotspots. They established a command and training base at Berengo in the abandoned imperial palace of former dictator Jean-Bedel Bokassa.
The palace has an appropriately sinister history for it was here that Bokassa is said to have fed victims to lions and crocodiles in his private zoo and kept human remains in the freezer. He had become president in 1966 but later proclaimed himself emperor in a lavish coronation ceremony modelled on the crowning of Napoleon in 1804.
At first, the Wagner military instructors were regarded favourably by local people. They believed they had been let down by the French, and viewed the Russians as saviours. There were some sceptics, including Sergei Bokassa, son of the late ruler and a former interior and security minister who was concerned that many more than the agreed 300 Russian instructors had arrived at Berengo. ​"I wasn't even allowed to check their passports," he said.
All told, Wagner is believed to have roughly 2,000 military in the CAR, some training the national army, others fighting rebel groups and ensuring control of the mining sites in the interior of the vast country.
Officially, the government denies hiring Wagner to fight the rebels or signing any agreement with the mercenaries. The government says only that it called on its ​"Russian partner" to assist in the fight against armed groups threatening the country's stability. But the mercenaries are a familiar sight in the streets of Bangui recognisable in their unmarked camouflage uniforms with masks covering the lower part of their faces.
Wagner's first leader in the CAR was Valery Zakharov, a former Russian GRU military intelligence officer. As presidential adviser on national security with round-the-clock access to Touadéra, he wielded immense power, not least negotiating lucrative mining contracts on behalf of Wagner and its subsidiaries. Effectively, Wagner's deal is to provide protection and military training in return for gaining access to resources.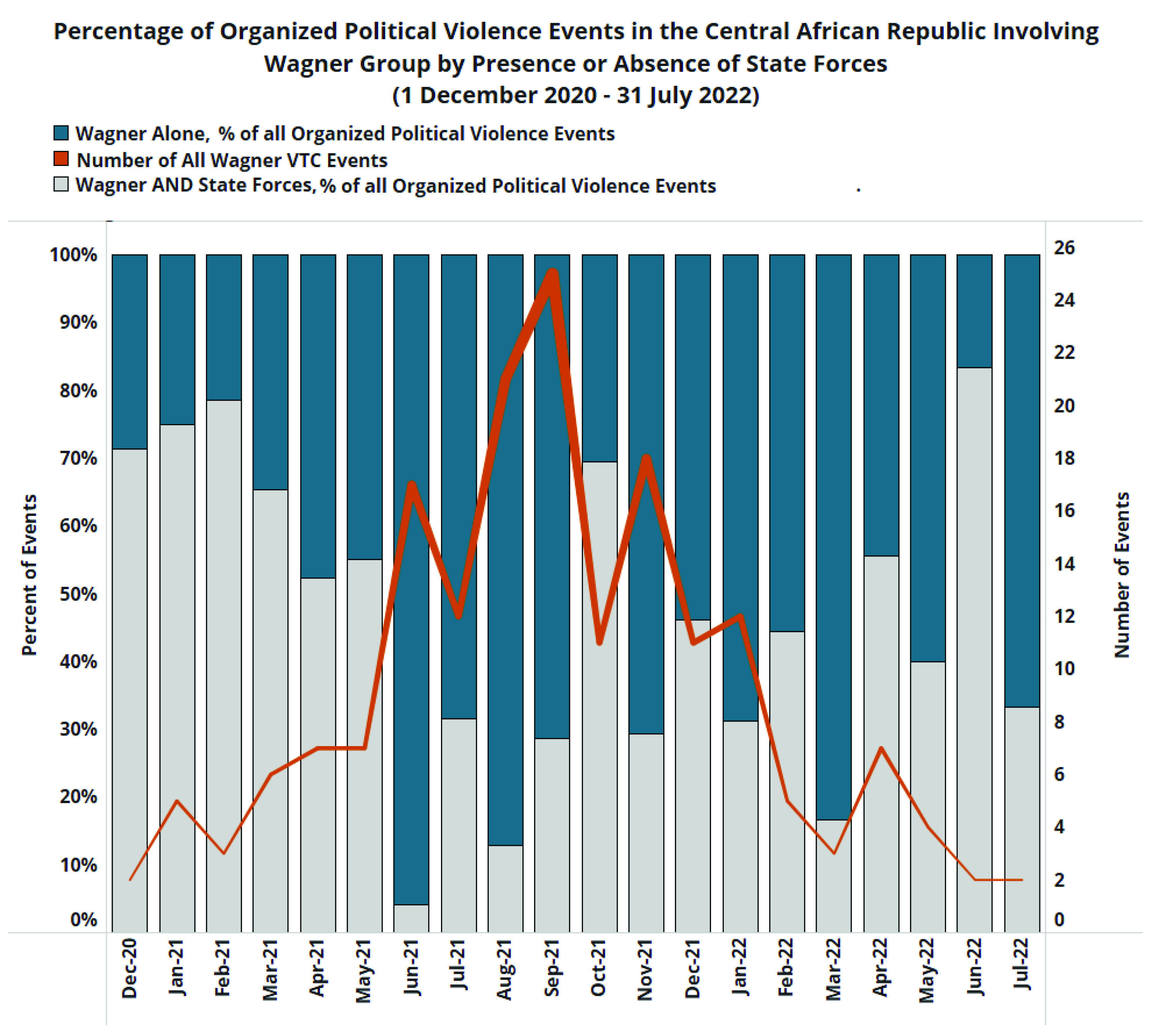 His replacement as Wagner's strongman in Bangui is another Russian who, to the embarrassment of Paris, had a previous career in the French Foreign Legion. Having left the Legion, Vitali Perfilev is said to have fought with Wagner in Syria protecting oil fields and in support of President Bashar Al-Assad's troops. Lately he has been spotted in Cameroon which signed a military cooperation agreement with Russia in April.
In the CAR, he too enjoys privileged access to Touadéra and his inner entourage carefully censoring reports on the security situation to ensure they do not damage Wagner's close relationship with the president. During his four years in Bangui he has developed a reputation as a bon vivant often seen in The Kiss, one of Bangui's best restaurants and a karaōke bar.
Also prominent is Wagner's Dimitri Sytyi, a propagandist in charge of the secretive Information and Communications Office. He is the brains behind a vigorous disinformation campaign vilifying the French for ​"never having stopped acting like colonialists" in Africa and is the organiser of noisy street demonstrations supporting Russia's war in Ukraine. ​"It is Nato's fault," the slogans say.
Sytyi's plans and preparations for these pro-Russian street demonstrations are reportedly coordinated with top-ranking Central African officials at meetings at the presidential palace.
For Wagner there are no limits. It finances a local radio station which has been carrying advertisements praising the virtues of Wa na wa, the first vodka to be ​"made in the Central African Republic with Russian technology". The vodka, the slogans cynically claim, ​"protects against Covid", and is stored in containers behind the Russian cultural centre which provides Russian language courses and screens films.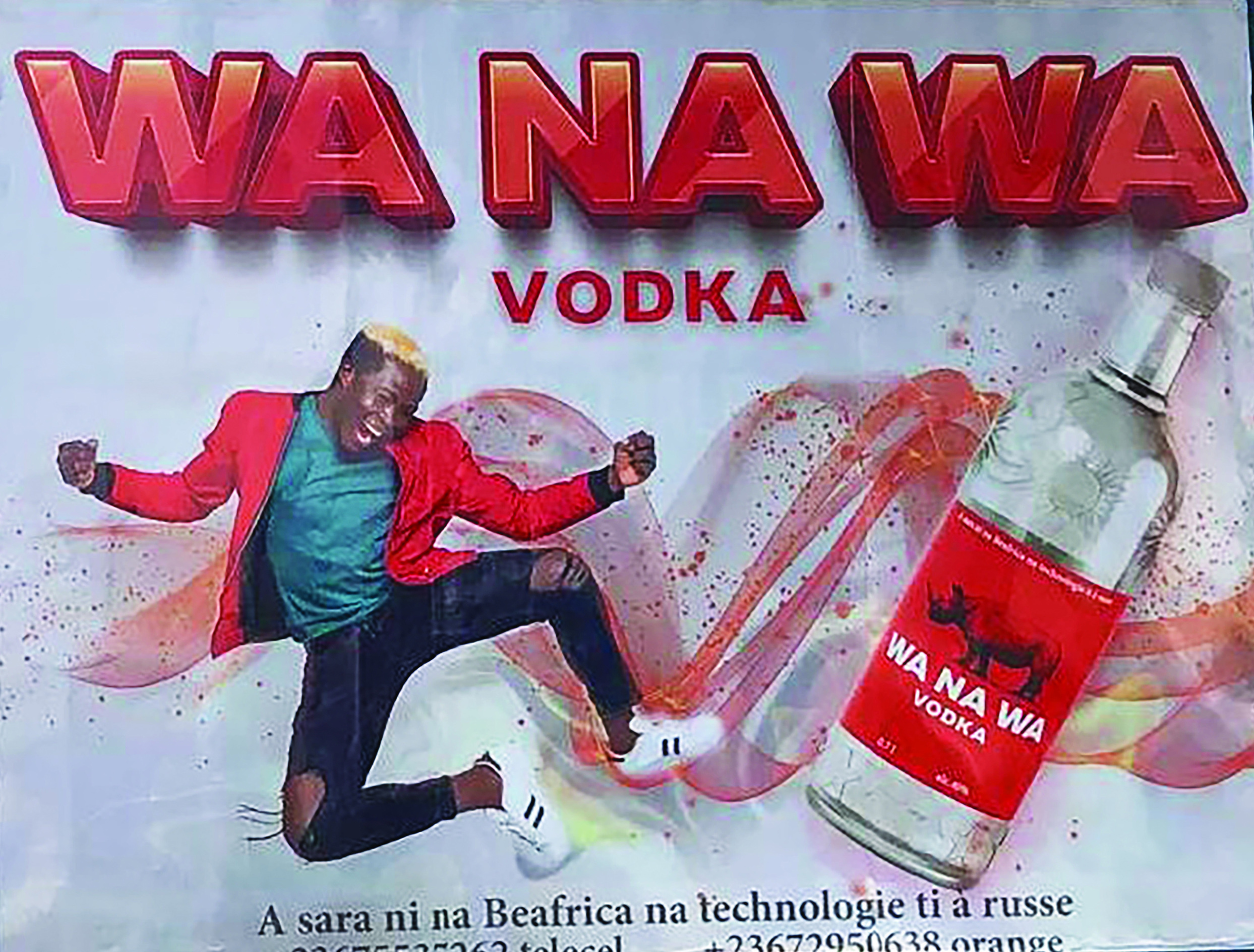 Wagner distributes sachets of sugar accompanied by a flyer where ​"on behalf of Yevgeny Prigozhin" is written in a heart-shaped Russian flag. Shortly after its arrival in 2018 Wagner sponsored the first beauty pageant for three years, an event that aroused huge excitement with Charlene Combo, a 23-year-old student being crowned Miss Centrafrique in the national stadium adorned with Russian flags.
The Russian propaganda campaign continued with the release in 2021 of Touriste (The Tourist), an action movie funded by Prigozhin glorifying the exploits of Wagner mercenaries in the CAR. Shot by a Russian film crew with a cast of Russians and locals the film portrayed Russian military advisers sent to the country on the eve of the fiercely-disputed 2020 presidential election repelling rebel attacks and selflessly defending civilians. ​"Americans say they fight for democracy; Russians fight for justice," one Wagner mercenary says in a swipe at the West.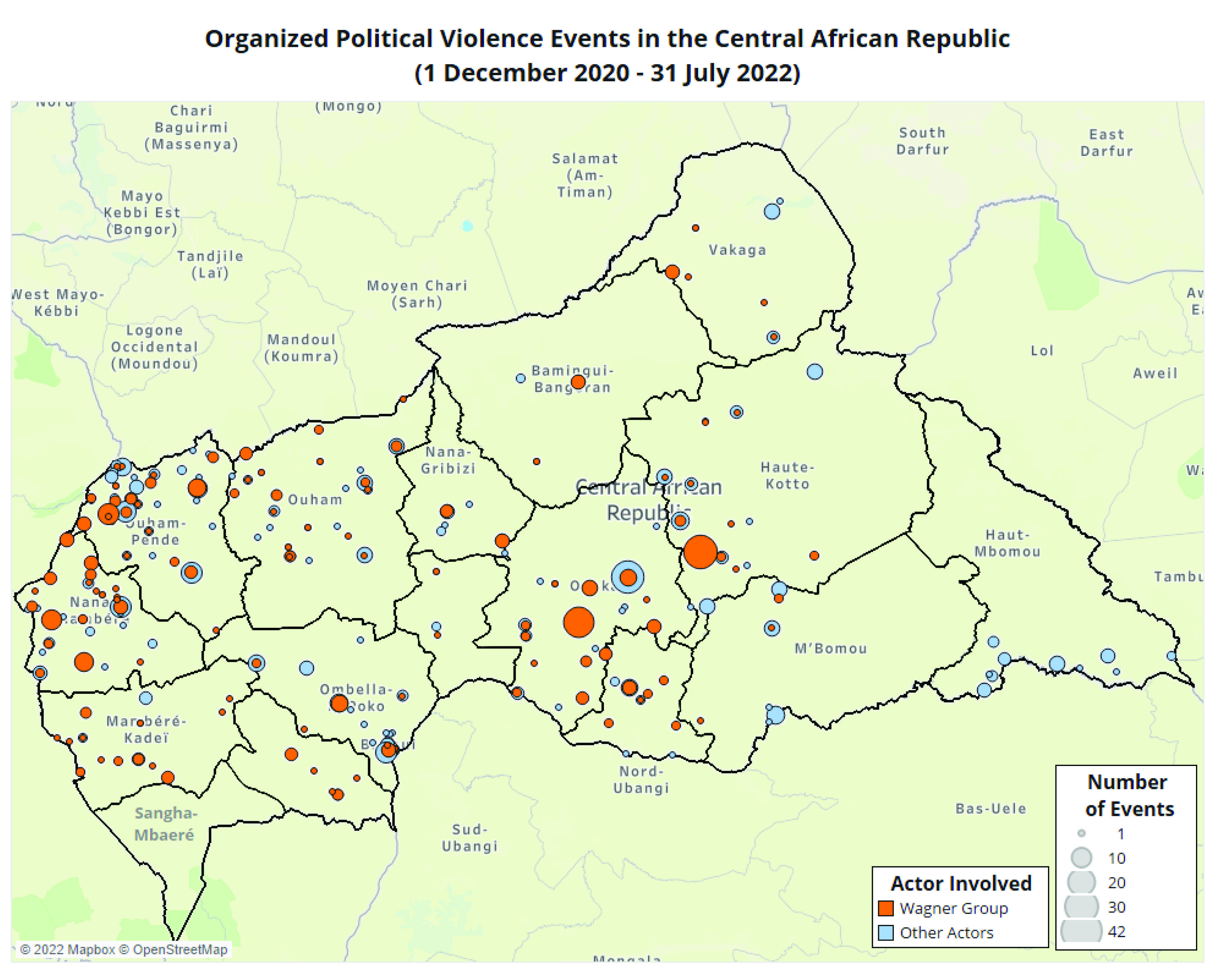 The film was released in both Russian and Sango, the official language of the CAR. Ten thousand viewers attended its première at the national stadium in Bangui. A French version quickly followed and a network of pro-Russian Facebook accounts operating in Central and West Africa publicised the film pushing home the message to an audience across the vast French-speaking region that Russia was a reliable ally to countries in danger.
Russia's powerful disinformation and propaganda campaign, however, cannot mask the fact that Wagner mercenaries have committed terrible atrocities during their CAR deployment. The evidence of indiscriminate killings, rape, torture and the burning of homes is undeniably strong and has been well documented by the UN and respected international bodies.
The tragedy for the CAR is that Touadéra and his close entourage continue to close their eyes to Wagner's crimes because the mercenary group sustains them in power. Mindful of Russia's clout as a permanent Security Council member the UN military mission in the country is also careful of what it says about Wagner's human rights violations and meekly refers to its mercenaries as ​"other security personnel".
In 2018 three Russian journalists who went to the CAR to investigate Wagner's exploitation of the country's rich natural resources were ambushed and murdered while driving on a remote road north of Bangui. The killers have never been found. Wagner operatives are primary suspects.
Touadéra shrugs off diplomatic and political pressure to change his government's relationship with Russia. He knows his survival in power depends on Wagner and so has become subservient to it. ​"If Putin sends us Wagner, it is not our problem. For us, they are Russians. Whether they call themselves Beethoven or Mozart, they are here to defend Central African democracy and we accept them," Fidèle Gouandjika, his special adviser said. He was wearing a T‑shirt stamped, ​"I am Wagner".
If less overt, China's influence in the CAR is equally pervasive with the country's UN diplomats openly declaring the CAR's open support for the One China policy and Beijing's right to rule Taiwan. For China, the CAR is just one of numerous countries where it wields its own form of African power.
Estimates place between one and two million Chinese migrants in Africa alongside hundreds of thousands of companies. Their presence has a profound effect with country after country succumbing to Chinese advances, whether by the Chinese government or by Chinese migrants seeking new opportunities for themselves and their families. Rising Chinese trade and investment in Africa has increased exponentially since the launch of China's Belt and Road Initiative in 2013. Chinese migrants can arrive in half of Africa's 54 countries without a visa.
They work in agriculture, trade and construction and do everything from producing oil and developing giant state-financed infrastructure projects such as roads and railways, to small enterprises producing shoes, textiles, motorbikes, televisions and CDs.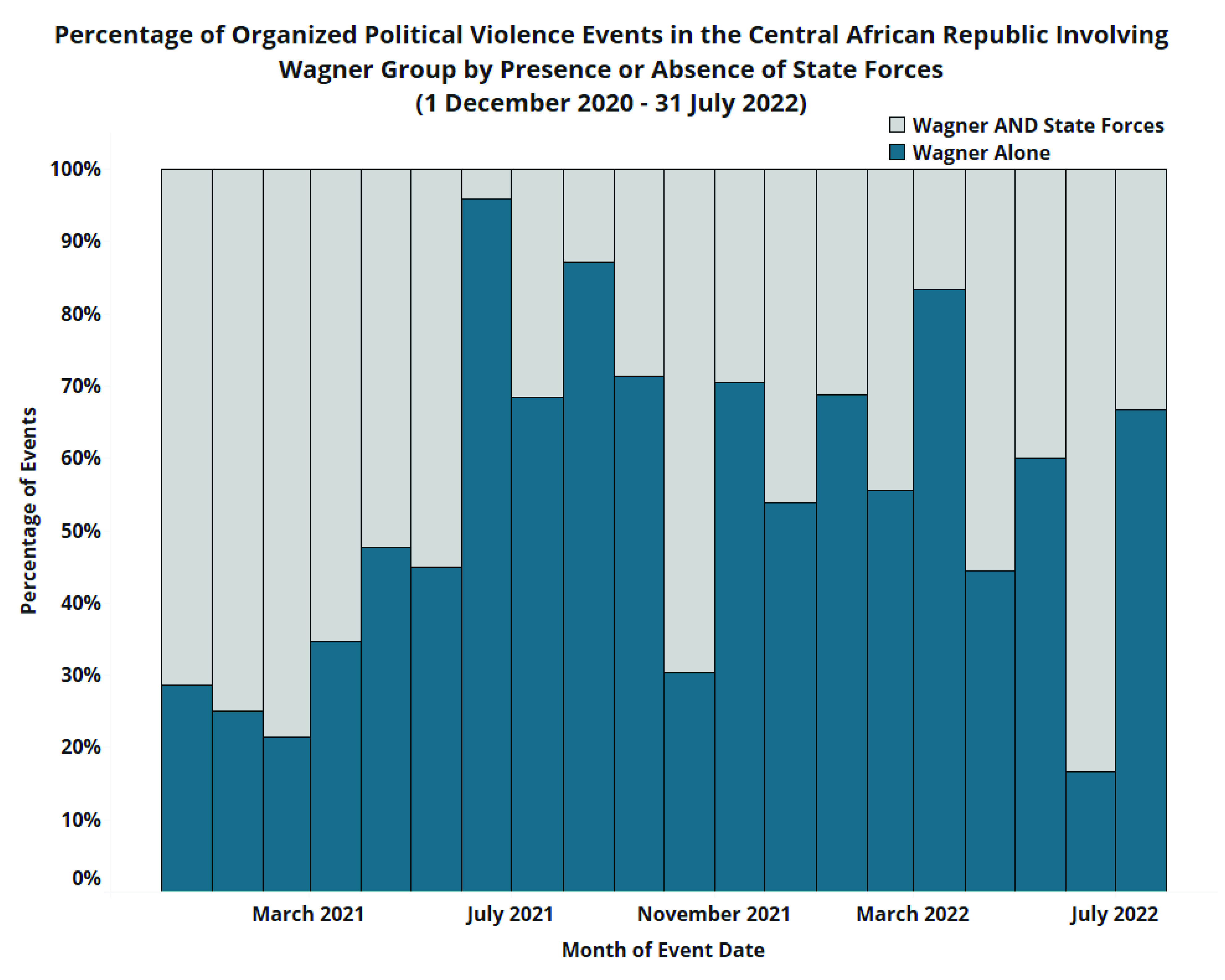 For China, the overriding motivation is raw materials. Despite becoming the world's workhouse, China has almost no natural resources of its own to sustain its new dynamic role. It has had no alternative but to seek them in Africa, a continent that sits on 90% of the world's cobalt, 90% of its platinum, 50% of its gold, 98% of its chromium,64% of its manganese and one-third of its uranium. That is to say nothing of diamonds, greater oil reserves than North America, and an estimated 40% of the world's potential hydro-electric power.
As with Russia, China has a growing military interest in Africa which it has successfully combined with its economic activities – something that rings alarm bells in the West. It has pledged $100 million to the African Union to support its military assistance programme. It provides more troops to UN peacekeeping missions than other members of the UN Security Council combined and it has established a military base in Djibouti at the entrance of the Red Sea opposite Yemen ostensibly to protect shipping through the Suez Canal and to combat piracy but which sources say has a dock capable of accommodating aircraft carriers and nuclear submarines This base reportedly has room for 10,000 troops rather than the 1,000 its agreement with Djibouti allows.
On the Atlantic side of the continent China has cosied up to President Teodoro Obiang Nguema of oil-rich Equatorial Guinea. In power for 42 years he is widely seen as one of Africa's most pitiless tyrants. While his people live in poverty despite, his family live a lavish lifestyle exemplified by the brazen excess of his son Teodorin, the Vice President and heir. Toedorin faces a criminal conviction in France, is sanctioned in the UK and has a criminal record for corruption in the US. In 2016 Swiss prosecutors seized 11 cars of his cars including a Bugatti, Lamborghinis, Ferraris, Bentleys and a Rolls Royce together sold at auction for $27 million.
US defence officials issued a warning earlier this year that all the signs are that China is further consolidating its military power in Africa by establishing a military naval base at the port of Bata in Equatorial Guinea as it has done in Djibouti. Not only would such a base extend China's naval reach into the Atlantic but it would make China the pre-eminent military power in Africa dwarfing the military footprint of the US, Europe and Russia, too.
China has copied the Russian playbook, establishing its own Private Military Companies in Africa in a number of countries ostensibly to protect its economic interests and the security of Chinese workers. But experts interpret the PMCs as part of China's plan to seamlessly integrate its economic and military interests across Africa in such a manner that it can reign supreme in a continent that is home to more than one billion people and covers one fifth of the world's land mass.
As to how African countries see their interests, it varies greatly depending on who rules the country. Autocratic rulers like Obiang in Equatorial Guinea, Touadéra in the CAR, and the military junta in Mali welcome Russia and China because they prop up their regimes with arms in Russia's case or unconditional investment in China's, including the building of prestige projects like stadiums and parliament buildings.
It matters little that Russia and China ignore human rights, corruption and environmental standards in Africa. That is precisely what makes them so attractive to the most repressive African leaders, tired of what they see as irritating Western conditions and busy-bodying.
The late Robert Mugabe who ruled Zimbabwe with an iron fist famously said: ​"We have turned East, where the sun rises, and given our backs to the West, where the sun sets."
It is a view shared by the West's respected friend the late President Festus Mogae of Botswana, who ran arguably the best-managed country in black Africa. ​"China treats us as equals, while the West treats us as former subjects," he once said. ​"That is the reality. I prefer the attitude of China to that of the West."
Whether it is the Chinese or Russian model that the Africans prefer there can be no doubt that the roles of the US and the Europeans are shrinking at an alarming rate.
Jon Swain is an award-winning former foreign correspondent for the Sunday Times who covered the Vietnam War. His memoir River of Time is available in all good bookshops.